New! Fulbright ETA Awards in Brazil Starting Feb 2018
Graduating seniors/recent alumni - this award is for you!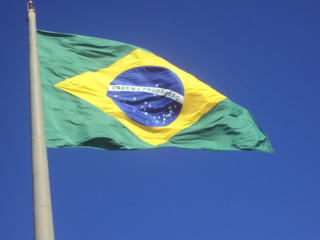 Are you a graduating senior or recent alumnus/alumna with at least two years of Spanish or French under your belt? Do you have a strong GPA (preferably 3.5 or above)? Do you have teaching experience? If so, this special late Fulbright application may be for you. 
Open Competition for New Fulbright ETA Awards in Brazil – February 2018!!
Special application open May 2, 2017- July 14, 2017 
With funding from the Brazilian government, the Fulbright Brazil ETA Program is expanded for the Program Year 2017-18 with 76 additional grants to be offered.   A special open application period will be held from May 2 to July 14, 2017. The deadline is Friday, July 14 at 5:00 pm Eastern Time.   
To be eligible, applicants must be a U.S. citizen and hold a bachelor's degree by July 14, 2017.  
Additional requirements/preferences for this program include:
Must available for the full grant term: mid-February to November, 2018.
Cannot be residing in Brazil for more than three months in the 12 months prior to the grant start. Exception can be made for language immersion program enrollment.
Proficiency in a Romance language at the intermediate level (equivalent to 2-years college level study) is required at the time of application.
Experience working in an educational environment, specifically with classroom teaching or leadership is strongly preferred.. 
Persons who applied for a Fulbright U.S. Student Program in the fall 2017 but did not receive a grant offer for 2017-18 are also eligible to apply for this opportunity. 
If you have any questions, do not hesitate to contact
Dr. Brian Souders, UMBC's Fulbright Program Advisor at <fulbright@umbc.edu>.