Interested in doing research? Not sure where to start?
GLBL 401-04 Research Mentorship with Dr. Brown this Spring!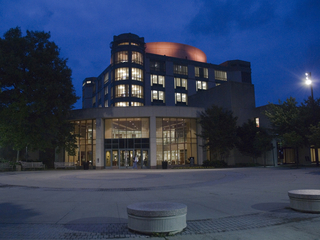 The Global Studies Program is offering a unique opportunity for the spring 2020 semester!  Dr. Christopher Brown, our new GLBL faculty member, will lead a small group, independent study research opportunity for GLBL majors. Students can enrol in his GLBL 401-04 (by instructor permission) and bring to it a research topic on which you are already working or an idea that you would like to jumpstart over the course of the semester. He will work with registered students in small group settings and also provide one-on-one mentorship. 

This is an excellent way to get on track for an Undergraduate Research and Presentation Day (URCAD) presentation for either this spring or one in the future.  We have found that our majors who participate in URCAD have greater success with internships during and after college and with the post-graduate job search.  UMBC is known for undergraduate research and GLBL majors should graduate with a credential in this area on their resume.  Students interested in research and graduate school are highly encouraged to take advantage of this opportunity!

Students can enroll for 1 to 3 credits for the semester.  Please be in touch with Dr. Brown (cmbrown@umbc.edu) if you would like to request additional information or permission to register for this class.